Trading bots are an excellent way for investors at any level. With a few simple programs, they are an excellent way to manage your crypto asset portfolios. One of the main reason that bots are so useful is that they provide a way of automating transactions, and they arm you with the necessary data to make quality market predictions.
This article looks at 8 of the top bots and their main features.
To start, here are a few features that you should look for when you are shopping for your bots:
Automation: you should be able to easily customize automation to function best for your investment needs. Most bots can be automated to buy, sell or hold based on your personal targets. This is an excellent feature for precision as well as access to 24/7 trading.
Data and Research: There is no sure way to predict any market trend, however, the best way to gain educated insight into market trends is from past data. Most bots will offer access to helpful data and analysis that will help you avoid emotional trading, and knee-jerk reactions to market changes.
Runback-tests: This feature allows you to practice executing your marketing strategies to see what kind of success they have. Then you can learn how to tweak your strategies before you apply them in real life.
Exchange Management: All of the trading bots on this list have access to the most popular trading platforms. Some are better than others at managing multiple exchanges. But no matter how many exchanges you trade on, make sure that your exchange is included in whichever choice you make.
Cloud v. Hardware: Some bots will use cloud-based solutions, while others like Cyptobot, use hardware. There are different security risks associated with each that you need to inform yourself about.
Social Sharing: Many bots will have a proprietary social network for you to share and gain access to trading advise and market trends from other investors.
Know Your Bot
Using a trading bot should optimize your assets' value. However, make sure you know what your bots are programmed to do. It is advisable to keep your bot to automated activities for selling, purchasing or holding. If you give your bot access to make withdraws, you are at a greater security risk.
If you bots have access to withdraws you may be vulnerable to lose money. Potential risks are that your bot trades more than you bargained for. Withdraw permission also gives easier access to attackers trying to access not just your cryptocurrency but your other bank accounts!
Now let's take a look at some of the best bot platforms available today:
Trality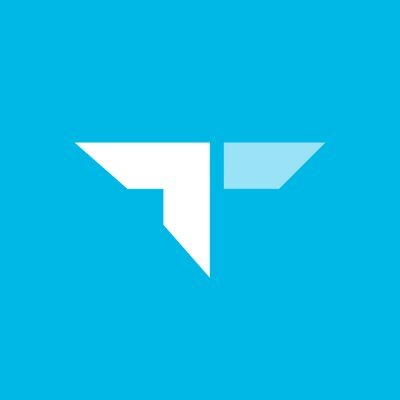 Trality is a unique bot creation platform suitable for both beginners and experienced traders, supporting those with no coding skills as well as developers with Python experience. Trality provides state-of-the-art tools and security for funds and intellectual property. This allows traders to design and customize bots according to their own strategies.
Unique features:
You create your own bot with the trading strategies you want. Pre-defined configurations do not limit you.
There are two tools for bot creation. Rule Builder is for those with no coding ability. It lets you drag and drop pre-defined strategies and technical indicators to build your trading algorithms. Python Code Editor is for developers. They benefit from libraries, templates to speed up development, a debugger, and the highest security features.
The Python Editor is browser-based – all your ideas and testing stay on your own computer.
A single bot can run on multiple strategies and be applied to multiple trading pairs.
Backtesting and paper trading:
You can rigorously test your algorithms against a vast array of historical data, using many scenarios and time frames, and including trading costs. You can then try out your bot, using paper trading and virtual assets.
Your backtest history is recorded, so you can easily switch back to your most profitable settings.
The backtesting tool is super-fast.
Once you start trading, a log is maintained to let you debug and fine-tune your bot.
User experience
You can create bots, backtest, and live trade in one easy-to-use and intuitive interface – and on your browser, with no special hardware or software downloads.
All infrastructure is cloud-based.
Trading is 100% automated and available 24/7.
Security
Your funds are deposited at your crypto exchange and are never touched by Trality
Your bots and trading strategies are sandboxed and end-to-end encrypted – even Trality can't access them
If withdrawal rights are enabled, the API keys connection will deliberately fail.
Customer support
There is significant support for users via several channels:
Documentation and help pages
Discord chat with an active community
Blogs and tutorials
Email
In the pipeline:
Mobile app
Marketplace, where you can publish and rent out your bot and follow those developed by others
Price:
Price is differentiated by trading volume, number of bots, tick interval, and length of log retention
Pawn is a free plan for beginners, with all the features and no end-date.
Knight is €9.99, Rook €39.99, and Queen €59.99 per month
20% discount for annual plans
Supported exchanges: Binance, Kraken, Coinbase Pro and Bitpanda Pro
3Commas
3Commas has many appealing features to customize your trading bot.
SmartTrade: SmartTrade makes it simple for you to design a bot that acts on your targets. You can plan trades with both Stop Loss and Take Profit. This feature helps you sell and buy when your target is in sight. As a bonus, it is accessible from any device, making trading possible from anywhere.
Trailing: Trailing allows you to maximize your profits with automatic flexible TakeProfit and StopLoss targets. That way if your target is lower than the actual valued price, trailing will close your position with the best possible price.
Dead Cat Bounce QFL method: This feature is best for stable markets as it trades automatically. Using the QFL bot it will analyze the available data and you set up and automatic trade.
Long bots: use TradingView or custom signals to set up DCA (Dollar Cost Averaging). This trading strategy divides your purchase amount into small portions. Each portion is then bought at consistent intervals. These intervals can be set up to suit your budgetary needs and investment style. DCA is typically a long-term investment strategy and it is great for bull markets and volatile assets, like cryptocurrency.
Short Bot: Short bots work well with bear markets as they buy low so you can sell high.
Composite bots: Composite features are there for those who need help managing multiple crypto-assets for multiple pairs. This bot will trade and manage your balance automatically, instead of using multiple bots.
Price: Plans range from $22 to $75 USD per month.
Supported Exchange: Binance, CEX.io, Coinbase Pro, Bittrex, BitMEX, Poloniex, YoBit.net, KuCoin, Bitfinex, OKEX, HitBTC, Huobi Global, Bitstamp, Cryptopia.

Cryptohopper
Cryptohopper was carefully designed for you to learn and improve your strategies so that your bots are firing on all cylinders.
Automated Trading Means:
Data Driven: Avoid panic moves with data-driven decisions, which rely on the analysis of markets to make trading decisions.
24/7 Trading: Trade anywhere, anytime.
Simultaneous Trading: These bots keep track of your coins to sell as soon as your target has been reached. With a bot, these decisions can be made simultaneously on multiple exchanges.
Social Trading: Cryptohopper uses Telegram for investors to share insight into coin activity with other traders. Users are able to subscribe directly to these signalers. They can also respond automatically with a buy or sell order when they receive the message.
Trailing stop loss: Use trailing stop loss so your bots know to sell if your coins drop below a certain price and you get to sell them for maximum profit.
Papertrading: This feature is free with your subscription. Practice trading cryptocurrencies without any risk. Use paper trading to test out new strategies, before you implement them on your exchange.
Strategy designer: The strategy designer allows you to easily set up indicators for buy or sell options.
Test your strategy: Historical data keeping allows you to see if your strategies are successful. The data is available for you to learn and improve your strategies. Analytical reporting makes it possible for you to see each purchase and sale you have made. Backtesting is one of the most effective ways to improve your strategy and learn to trade.
Price: Plans range from $19 to $99 USD per month.
Supported Exchanges: Huobi, Binance, Poloniex, Bittrex, Coinbase Pro, Kraken, Bitfinex, KuCoin, Cryptopia
Shrimpy
Shrimpy is a free crypto trading bot that offers portfolio management, indexing the market, rebalancing, and strategy backtesting.
Automate: trading strategies on multiple popular exchanges are all fully automated.
Trade Cryptocurrency: Shrimpy automatically trades the digital assets that you have selected to add to your portfolio.
Rebalance: With the proprietary rebalancing strategies it is possible to keep your investment targets in sight. Rebalancing means that your investment threshold is continually balanced to meet your needs.
Index The Market: Track the market by constructing your own cryptocurrency index fund strategy using our intelligent indexing tool.
Social: Shrimpy also encourages engagement with the crypto community. You can use their forums to share strategies and gain market insights. Central to savvy investment is understanding trends in the crypto world. More than that, Shrimpy's aggregated portfolio data offers access to crucial information about your assets.
Portfolio Management
Link exchanges: Shrimpy will link all of your exchange accounts so that you have a unified view of your portfolio and track your performance all in one place. This includes tracking all exchange accounts, hardware wallets, even cold storage.
Backtest Portfolios: With access to nearly 5 years of market data, Shrimpy historical data offers well-rounded insight into market movement.
Security
Every API key is securely encrypted and stored using FIPS 140-2 validated hardware security modules (HSMs) to protect the confidentiality and integrity of your exchange API keys. Shrimpy does not remove funds from your exchanges. They only apply the data and make trades, so your funds can't be removed from the exchange. Two-Factor Authentication ("2FA") is encouraged, in order to secure access to your account.
Price: Plans range from $0 to $8.99 USD per month. The free plan gives access to all portfolio allocation, trading, rebalancing, and exchange management features.
Supported Exchanges: KuCoin, Bittrex, Coinbase Pro, Binance, Kraken, Poloniex, Huobi, Gemini, Bibox, BitMart, Huobi Global, HitBTC, OKEX, Bitstamp.
Cryptotrader
Cryptotrader is a cloud-based algorithmic trading platform, and provides automated trading bots on a cloud.
Automated trading bots in scalable cloud
Strategy Marketplace: lets users purchase trading strategies
Backtesting trading strategies
Instant Email alerts & SMS notifications
Price: Plans range from $16 to $200 USD per month.
Supported Exchanges: Binance, Kraken, Coinbase Pro, Bittrex, Bitfinex, Poloniex, Huobi, Bitstamp, OKCoin.

HaasOnline
HaasOnline offer conduct technical analysis, execute manual trades, and watch multiple markets. Hass Bots trade any crypto altcoin pair that is authorized by your exchanges support. There are also no restrictions on the number of altcoin pairs you can trade with.
Historical & Real-time Backtesting: Use your own historical data to see how your bots perform under different market conditions.
Complete Privacy: Your data is stored on secure hardware, to avoid third-party tracking and keep your data and API keys safely stored.
Advanced Notifications & Reporting: Use Telegram or Discord to receive live updates on profits, losses and other valuable trade metrics.
Multi-Exchange Support: Your bots can trade on multiple exchanges simultaneously, so if one exchange is down your trades will keep going.
Developer Friendly: Use HaasScript or C# to build custom bots. This framework is ideal for developers who want to fully customize trade bots strategies.
Price: HaasOnline offers quarterly subscriptions starting at .04 BTC.
Supported Exchanges: Binance, Bitfinex, BitMEX, Bitstamp, Bittrex, CCEX, CEX.io, Cobinhood, Coinbase Pro, Deribit, Gemini, HitBTC, Huobi, ionomy, Kraken, KuCoin, Nova, OKCoin, OKEX, OKEX Futures, Poloniex

CryptoBot
CryptoBot is a crypto trading bot that uses hardware that runs on your personal computer or server only to maintain the secrecy of your API Keys. It uses Gunbot's automated trading.
Gubot offers you to:
Creating price charts
backtesting strategies before you actually start trading using TradingView.com and Allanster's Scripts
Onetime Payment – Lifetime License
Works on Windows / Linux / Mac
Social Platform and Customer Support
Multiple Buy and Sell Strategies
Price: CryptoBot offers lifetime license packages from 0.1 BTC.
Supported Exchanges: CryptoBot supports Bitmex, Poloniex, Bittrex, Binance, Coinbase Pro, Cex.io, Kraken, Bitfinex, Kucoin, Cryptopia, Huobi.
ProfitTrailer
ProfitTrailer has many of the same features as other similar products. But has a user-friendly interface that is appealing. ProfitTrailer is a crypto trading bot and terminal software. Users can construct their own trading bot based on indicators or signals. These bots also use the indicator and signal-based trading. With ProfitTrailer users can subscribe to signals and run concurrent trading strategies on a single exchange. You can also take advantage of the paper trading feature for no-risk traders.

Possible Buy: ProfitTrailer offers potential buys, which can be adjusted to your investment needs.
Pairs: Pairs gives you a clear look at all your purchased coins as well as those waiting to be sold.
DCA: Dollar Cost Averaging.
Config: This feature allows you to switch between settings to edit and configure your ProfitTrailer.
Price: Monthly packages from €39/month to €89/month, and the option to purchase lifetime licenses.
Supported Exchanges: ProfitTrailer supports Binance, Bittrex, Huobi, Kucoin, Poloniex, VPS.
Margin
Margin interface and visuals may be one of the most appealing, unique features of this platform. With trading visuals and chart new traders can gain a strong understanding of volatile markets.
Visual trading: Perform drag-and-drop orders in margin's proprietary charts. You can simply hover over a completed trade to see your gains. Their chards include RSS feeds to keep you up to date.
Smart Order Router: Smart order router is a tool that allows you to split a larger order over multiple exchanges to secure the best price. By applying an algorithm that consolidates the orderbooks of each exchange, considerations include both trading fees and client funds to calculate the split.
Price: Lifetime licenses start from $89 and up to $1999 USD.